On May 24, 2015, Ivory Coast striker Didier Drogba made the final match for Chelsea. Having moved to Chelsea in the summer of 2004 for £ 24 million from Marseille, Didier Drogba has dedicated his best years to Chelsea's blue.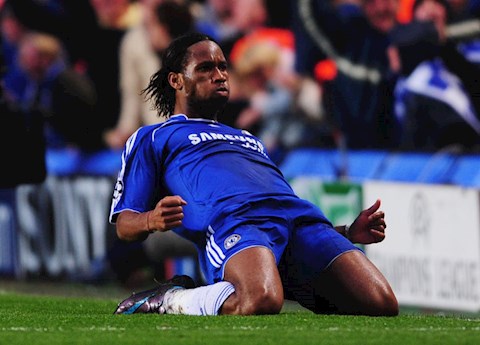 He has been with Chelsea for two periods from 2004 to 2012 and in the 2014-2015 season. During the period playing for the London team, Didier Drogba proved himself to be a legend of the Stamford Bridge team because of his impressive goalscoring ability and great contribution to the titles.
He has won Chelsea 4 Premier League, 4 FA Cup, 2 Super Cup of England, and 1 Champions League title. After nine seasons with Chelsea, the Ivorian has played a total of 381 games and contributed 164 goals for Chelsea in all competitions.
On May 24, 2015, Didier Drogba played his final match for Chelsea against Sunderland in the final round of the 2014/2015 Premier League season.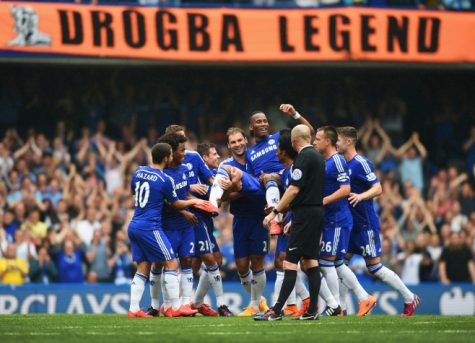 In the 3-1 victory at Stamford Bridge, Didier Drogba was replaced by coach Jose Mourinho in the final minutes of the match. In that special moment, Drogba was carried on the shoulders of his teammates to bring out the pitch in the cheering and cheering of the fans, and the visitors. Drogba officially closed his career in Chelsea after 9 seasons of football!
Before retiring in 2018, Drogba traveled to the United States to play in the colors of Montreal Impact in MLS and Phoenix Rising in the US 2nd division.
Although the moment Drogba broke up with Chelsea has passed half a decade, the Blues fans will still remember those moments, and forever see him as a true legend at Stamford Bridge!