Willian wrote an emotional letter to the Chelsea fans, at the same time he had a conversation with the Arsenal defender, signaling his joining the Gunners.
Last night (August 9, Vietnam time), Willian posted a confession line for Chelsea fans:
"An open letter to the Chelsea fans. This has been a great 7 years. In August 2013, when I received an offer from Chelsea, I was convinced this was where I wanted to go. Now, I am sure that was the right decision. There were lots of happy times, sometimes suffering, there were titles and the atmosphere was always passionate.
Above all the titles, I learned a lot about myself here. I had a great contract, a better player, a better person. With every training session, every game, every minute in the dressing room, I always learn.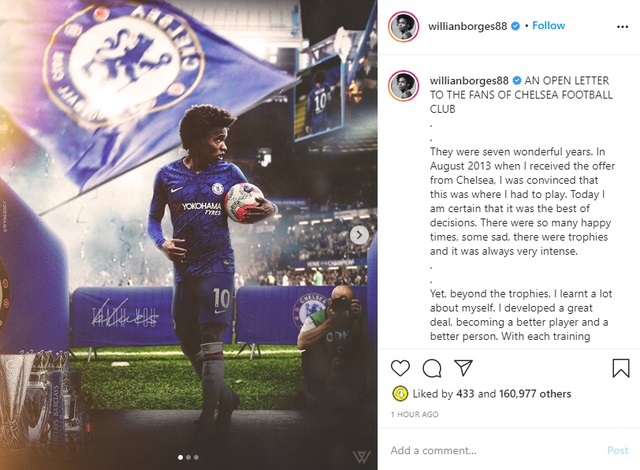 I am very grateful to Chelsea fans for their warm welcome at Stamford Bridge and their support throughout the years. There are criticisms, which are very common in football. It is important that both encouragement and criticism lead me to dedicate everything on the training ground and every game, to always improve myself until the very last moments of playing for Chelsea!
The time has come for me to move on. I will really miss my teammates. I will miss every employee of the club who always treats me like a guy. I will also miss the fans. I will leave with my head held high, knowing I've won here and giving my all to the Chelsea shirt.
I want to thank all of you from the bottom of my heart. God bless you all!"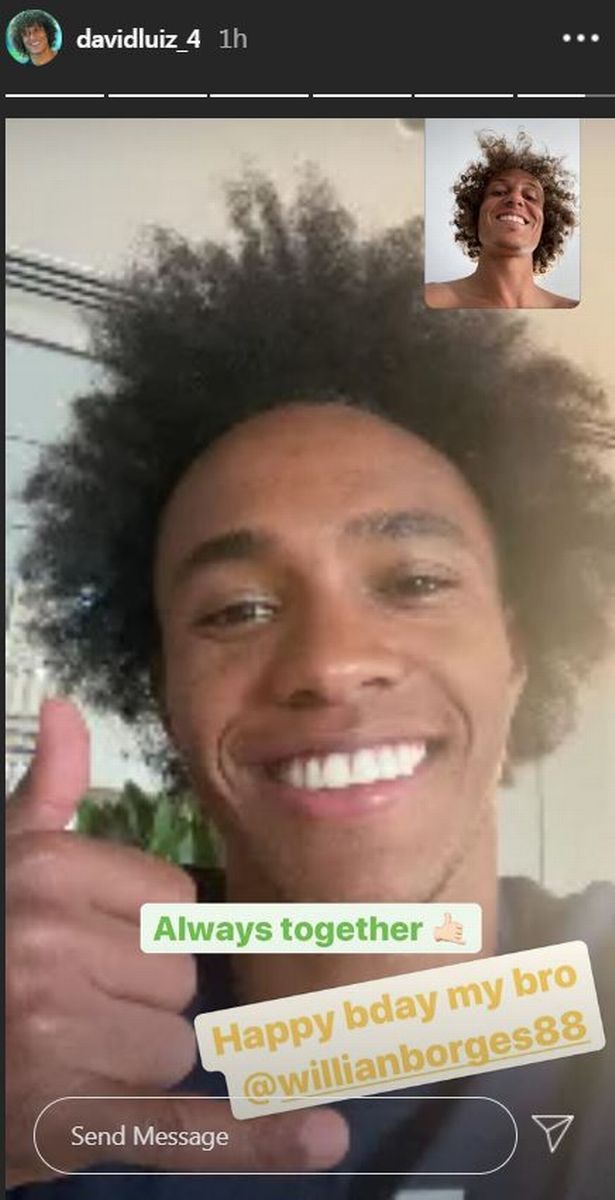 Willian spent some time on the video call with Arsenal star David Luiz on the same day he announced he was leaving Chelsea. He has been closely linked with the move from Chelsea to Arsenal, the Gunners are believed to be ready to fulfill Willian's demand for a three-year contract and Arsenal manager Mikel Arteta wants to bolster the club's spike.