Despite winning 2-0 against Wolves, Chelsea still ranked 4th in the final, as United also won all 3 points in the match at the same time.
Welcoming Wolves at home, Chelsea only needs to keep 1 point to be in the Top 4. However, the defense has never been the strength of Frank Lampard's students. On the other side of the battle line, "Wolves" need 3 points to secure the ticket to the Europa League.
The first few minutes are exactly the same as the set out of the scenarios. Chelsea actively took the ball, stretched the Wolves squad and waited for space to throw a "fist". However, this way of playing modestly creates opportunities for "Wolves" to accelerate.
Although the ball was held less, for most of the first half, Wolves was the team that held many dangerous opportunities. Wingers like Matt Doherty and Pedro Neto know how to carve into the left corridor of Chelsea. The void of the center-back three, plus the rising interest of Marcos Alonso always makes the Blues open. Without the sanity of Zouma and goalkeeper Caballero, the home team would most likely have conceded a goal.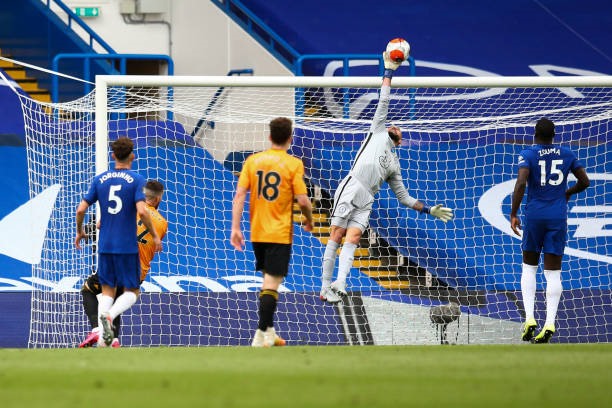 When the first half seemed to end with a goalless draw, Chelsea suddenly pushed up the squad and took full advantage of two braking situations in stoppage time.
Mason Mount shines with 1 goal and 1 assist to help the home team solve the match. After a magnificent free kick in the 45 + 2 minute to open the score 1-0, the 21-year-old midfielder continued to impress with a release of the ball just so that Olivier Giroud escaped to score the second goal doubled the gap.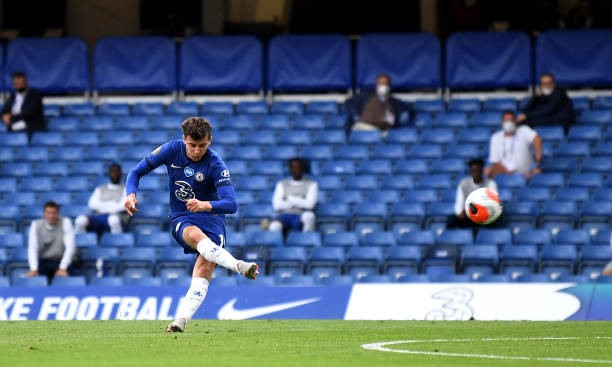 Receiving a "painful blow" just before the break, Wolves had no other way to raise the attack in the second half. Coach Nuno Santo threw all the best cards on the bench into the field. Adama Traore, Daniel Podence, and Joao Moutinho are all significant aid to the offensive.
The Chelsea defense relies on goalkeeper Caballero, while the attack is driven by the dynamism of Mason Mount. The duo played well to help the Blues operate smoothly and control the second half of the match well. Unfortunately, the home team could not score more goals despite launching Abraham, Pedro, and Ross Barkley into the field in the last minutes of the match.